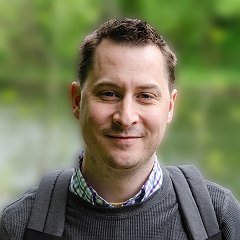 Registered user since Wed 23 Jun 2021
Bio:
Colin M. Gray is an Associate Professor at Purdue University in the Department of Computer Graphics Technology and Associate Professor (by courtesy) in Learning Design & Technology in the Department of Curriculum and Instruction. He is program lead for an undergraduate major and graduate concentration in UX Design. He holds appointments as Guest Professor at Beijing Normal University and Visiting Researcher at Newcastle University.
He holds a PhD in Instructional Systems Technology from Indiana University Bloomington, a MEd in Educational Technology from University of South Carolina, and a MA in Graphic Design from Savannah College of Art & Design. He has worked as an art director, contract designer, and trainer, and his involvement in design work informs his research on design activity and how design capability is learned. His research focuses on the ways in which the pedagogy and practice of designers informs the development of design ability, particularly in relation to ethics, design knowledge, and professional identity formation. His work crosses multiple disciplines, including human-computer interaction, instructional design and technology, design theory and education, and engineering and technology education.
Affiliation:
Purdue University
Research interests:
Ethics, Dark Patterns, Design Education, UX Design, Design Theory
Contributions