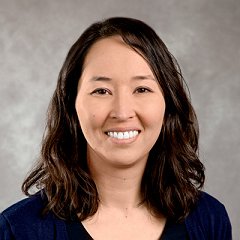 Registered user since Mon 16 Nov 2020
Name:
Kristin Stephens-Martinez
Bio:
Kristin Stephens-Martinez is an Assistant Professor of the Practice at Duke University in the Computer Science Department. She received her Ph.D. in Computer Science from UC Berkeley. Her research lies at the intersection of education and computer science focusing on using data available in large classrooms. Her specific research interest is examining data from course tools, with the goal to find interpretable data-driven insights that inform interventions to improve learning. Her more recent work involved applying mixed methods to constructed response wrong answers from "What would Python display?" question sets. From this analysis, she identified common student errors, which led to an in situ experiment that tested the effectiveness of different kinds of hints.
Affiliation:
Duke University
Research interests:
CSED, education, computer science
Contributions